It's hard to be a mother in a culture that sets a pretend precedent of perfection.  Mothers collectively like to create a facade that they have it all together and that their ducklings are always in a row.  Being that kind of mother doesn't take vulnerability or courage, just acceptance of the status quo and the willingness to hide behind a false expectation you have for yourself.  Sometimes I think the "real" (read: relatable) mothers are the ones who openly acknowledge that their ducklings haven't been in a row in years, and speaking of which, has anyone seen Tommy lately?
I have days where every single meal is homemade and from scratch.  This morning the kids had gluten-free waffles I whipped up the other day and froze for quick breakfasts.  For lunch, we had a tea party with delicious orange and cinnamon muffins straight out of the oven.  When dinner came around, I'd actually planned ahead and thawed pork chops.  Today was not a day for poorly reheated leftovers or take-out or Lunchables.  I spent time actually talking with my children, and we even took a trip to the park where we ran through long grass in bare feet.  A seamless bath time, a quick haircut for my son, and kids in bed by 7:30.  Today was epic.
Unfortunately, for every day I have like today, I have about twenty days where I don't notice that my daughter went to school with her pants on backwards, and we eat fridge pizza for the second day in a row, I use dry shampoo instead of taking an actual shower, and the kids giggle and wiggle around in bed until midnight.  Seriously, that is the norm in this household.
I don't actually have any problem admitting this.  If you ask what my faults and shortcoming are, I'm the first in line to tell you, and I won't skimp on details.  This doesn't come from a victim mentality or twisted exhibitionism.  It comes from the part of me that has a deep respect for facts.  I'm not into self-aggrandizement and I'm not into making myself look better than I actually am, especially when it comes to parenting.  In my opinion, the parents that aren't willing to acknowledge when they screw up are the parents whose kids end up screwed up.  If you hold an impossible standard for yourself, you will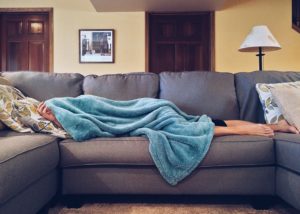 unwittingly hold one for the others in your life, too.  My kids know when I screw up, not just because they witness it, but because we talk about it.  I apologize and ask for advice about how I could do better next time.  That's right, I ask a four and six year old advice on how I can get through tomorrow without losing my mind (or my voice).  Their answers are usually something like, "Think about happy things and maybe it will help you not be angry!" which is easier said than done, but they're happy just to be part of the discussion and to know that I value their perceptiveness and what they think about things.  They love that I am transparent about my own abilities and the limits of those abilities, and they love that we get to talk about it.
So if I'm going to be honest with my kids, I'm going to be honest with everyone else in my life.  I have some really awesome days where I could be on the cover of Canadian Parenting magazine.  And I have a whole lot of days where I could be on the cover of a tabloid, next to cry-face Kim Kardashian.  But that's life.  That's my life.
Yes, I take pictures of my homemade food before I eat it and I post it on Facebook.  But I also write a hundred statuses about the really ridiculous everyday disasters.  These aren't meant to elicit encouragement or sad-face-emoticon sympathy, but they are meant to elicit understanding.  I want to be known for who I am.  I want to let you all in on what it's really like to be a parent so that a) if you're already a parent, you have been granted permission to publicly fail sometimes, or b) you won't be terrified to become a parent one day, because you now know that the standard of perfection is not real and parents have been screwing it up since Adam and Eve (seriously, Cain.  What happened there).
Give yourself a break.  Fail sometimes.  Not just in parenting, but in whatever.  It's freeing to fail.  When you fail, you still have somewhere to go.  I have incredible places I can go, because it's all up from here, baby.
– Liz