Let's get one thing straight…I don't really do New Years Resolutions. But I've seen friends who choose their "word of the year" for the new calendar year. I've done this in the past, although sometimes my intentions don't pan out and by the end of the year, my word has changed.
Looking back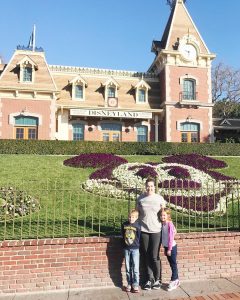 I decided last January that my 2017 word would be Opportunity. I suppose this is a word somewhat dependent on circumstances outside myself. But as I look back, I recognize a year full of opportunities. I took that dream trip to Disney with my kids, we frolicked around Europe for 18 Days, we took two weekend trips to Harrison and one five-day trip to Victoria. Okay, I guess my 2017 word could also be Travel!
Aside from these amazing adventures, I also got to take big steps with my blog and online presence. Huge steps that introduced me to new friends, brought me new readers (hey, you!) and even brought in a little income. The blessing of these opportunities is not lost on me.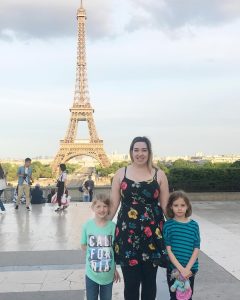 I also had opportunities at work to continue growing and diversifying my skill set. The things I've learned will help me in areas beyond this job, for the rest of my life, and I'm so grateful. In the spring I took an opportunity to go from full-time work to four days a week. I dedicated that other day each week to my health, attending all kinds of appointments and putting some things in motion to get my physical health on track. I also worked on my mental health, starting a new form of therapy that has worked leaps and bounds on some pretty ugly things.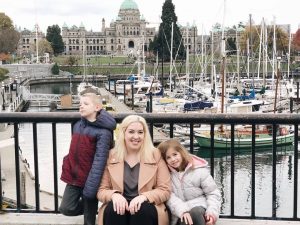 Through intentional conversation and deep thought, I've had the opportunity to grow closer in relationship with my kids. It may seem like a given, that a mom and her kids will be pretty tight at this stage. That's no given. I spent quite a while after my husband's death feeling so emotionally distant from our family unit. It's taken a few years to get that back on track and I feel like we absolutely thrived this year. That I get the opportunity to mother these babes is the very best opportunity I've ever been given (and seized).
So yeah, 2017 was phenomenal in lots of ways. Many of my years have been disappointing and devastating and full of so much pain so I have basked in all this year had to offer. But now it's time to think forward.
Preparing for the future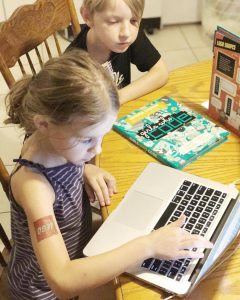 I hope 2018 holds phenomenal things too. Phenomenal, but different. This is why my word for 2018 (or New Years Resolution, if you will) is Change. I'm looking to shake up our vanilla life and seek out the extraordinary.
One of my biggest parenting fears is that my kids will have a boring childhood. I'm very aware that I'm not raising children, I'm raising soon-to-be-adults. I want to plant seeds and build foundations in them now that give them the best chance of success in their adult years. I'm not talking about a trust fund, I'm talking character stuff. I want to make choices that change us this year. Change our perspectives, our landscape, our ideals.
To put it frankly, I'm running out of time. We only have a few more years together before they're off on their adult lives and I have to sit back and just pray that I did okay. I've got to seize this moment while it's here, right now, in 2018. Here's to Change.
What's your word for 2018? And if you don't do words, what are your resolutions? How will you make this new year phenomenal for you and your family?
– Liz